Tour
Balade contée et lumineuse -

La Reynerie, Toulouse

-

19h00

-

Avec Luc Fagoaga & Le Tigre des Platanes / Dans le cadre de Court-Circuit

Listen

Live recording
Concert in the Ring - Scène Périphérique in Toulouse on the 16th of October 2022

Line-up

Marc Démereau : saxophones, keybord, voice
Nathanaël Renoux : trumpet
Fabien Duscombs : drums
Mathias Imbert : double bass
Le Tigre des Platanes
Terminus Radioso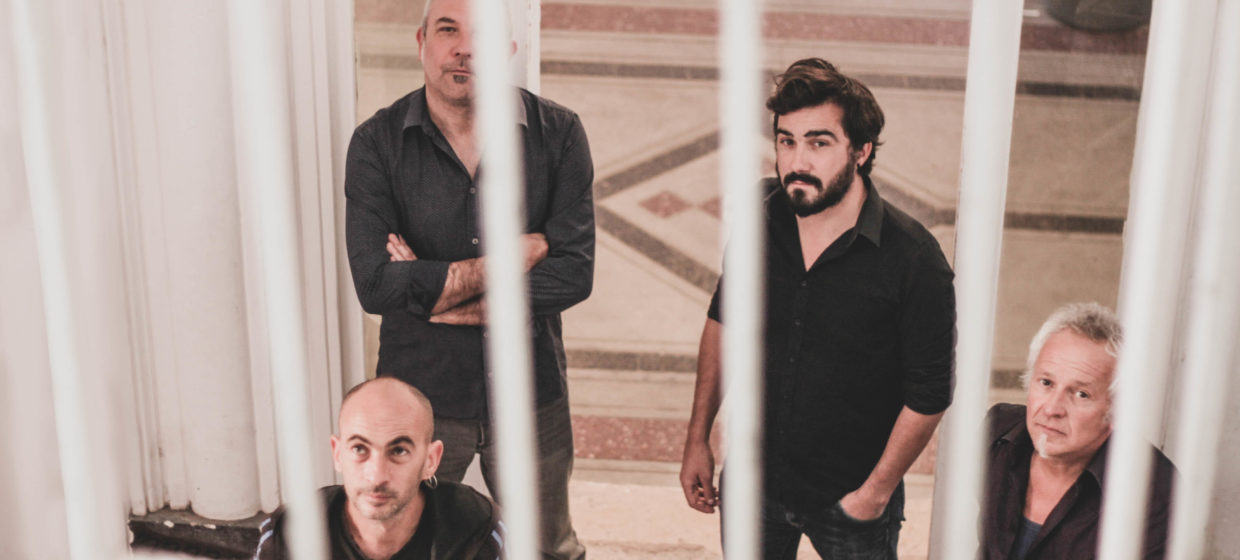 Le Tigre des Platanes is an indestructible animal that has been roaring and exploring unlikely jungles for two decades. Their previous opus, Terminus Radioso (2021), is further proof of this.
Terminus Radioso
Having, in various ways, cultivated the re-reading of diverse - and often unjustly little-known - marvels from the 60s to the present day, through three constantly renewed repertoires, the second of which was essentially devoted to Ethiopian idioms, Le Tigre is back with a programme of original compositions. It's called 'Terminus Radioso', in reference to Antoine Volodine's marvellous post-exotic novel of the same name ('Terminus Radieux'). - It could also have been called "Le Cantique de l'Apocalypse joyeuse" (The Song of the Joyous Apocalypse), but we had to choose! - In any case, the title sets the tone. In the tradition of Le Tigre's music, it's energetic, joyful and free-spirited. And it's packed with references, often literary or cinematic, carefully suggested in concert, so that everyone, in their own way, can make their own film.
It's all about the post-apocalypse, mutant shamans, three-legged calves, sick crows and grandmothers who feed wrecked Soviet tractors to packed nuclear reactors sinking deep into the earth's crust. We also come across Charlie Chaplin, a few shipwrecked sailors and, incidentally, Ronald Shannon Jackson.
From wacky waltzes to resolutely rock turns, we can also have fun spotting a host of musical and jubilant references to musicians (like Tom Waits, Marc Ribot and many others...) to whom Le Tigre has always paid special tribute.