Line-up
Mike Ladd : voice, lyrics
Mathieu Sourisseau : amplified acoustic guitar
Reverse Winchester
Mike Ladd - Mathieu Sourisseau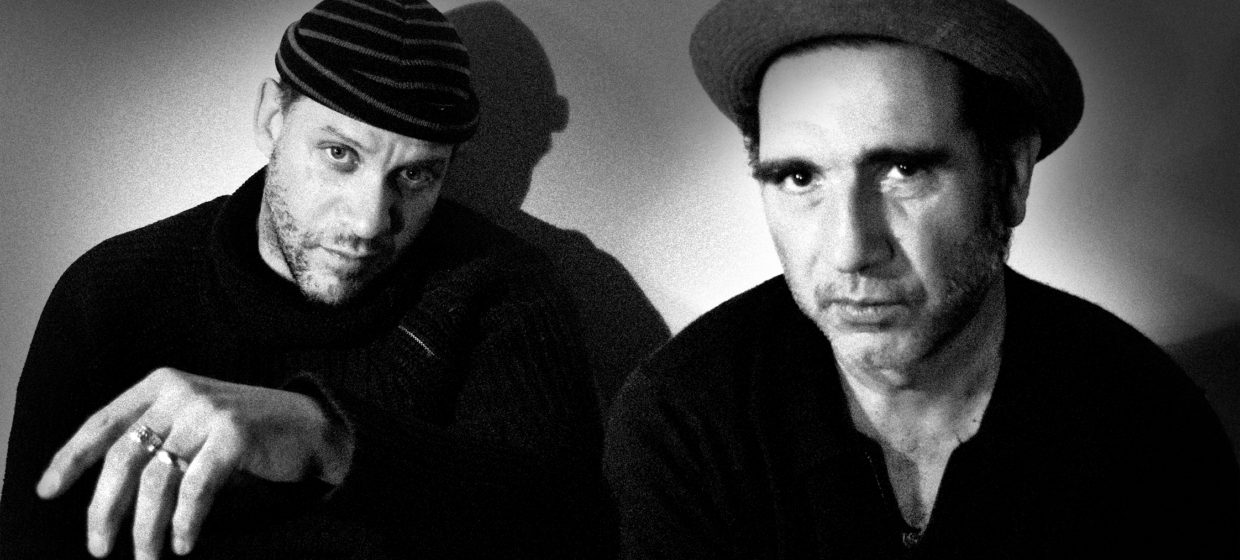 A duet in the simplest device – a voice and a guitar – where poetry and matter blend, setting fire on the powder of highly seductive chemistry.
With his acoustic guitar in open tuning, Mathieu Sourisseau deploys sonorous landscapes, navigates between blues, noise-folk, rock or improvised music. A monochromatic canvas that makes fun of its own nuances, on which Mike Ladd gives life to his texts.
Chanson, rap or scansion, the poetry in English grazes auto-biography, delivers some keys to the lost lovers, grand-mother Rose left for North Carolina to some of the craziest days spent in the Bronx or in Paris or even revolt and the emancipating role of Afro-American literature.
Always nice to see bone backed projects easily draw diagonals between influences that anyone else would have summon while blushing. Stoner riffs, urban flow, spoken-fuck and twisted-blues. Here are some ideas of what you'll find at a Reverse Winchester's gig. Mike Ladd on vocals and Mathieu Sourisseau on amplified acoustic guitar. The first one claims to have graduated from a "PHD in deep freeze" but the tremors of the second one are far from frost. Bottleneck or effect pedals to kick  Ornette Coleman out of R.L. Burnside's backyard. Sounds kneaded with sharpness and South West's proteins. Sure, here is a bunch of stories, old things like love, like soul and therefore not far from tears. Mike Ladd takes a step out of his rap thing, keeps his scansion mint and swings into Sourisseau's rough weaves every kilo "taken with joy, in France". Without the help of a drumkit or a tinned back up. MPC free, this little shoutin' room. Laidback crooner with a mouth full of rocks and one-eyed history (true stories, right, but one-eyed), Ladd grumbles against frozen weddings, crooked dice and Long Fingers Women. Perfect for riding the large miniature spaces that the guitar has screwed into your head.
(Guillaume Malvoisin / LeBloc, Point Break, october 2019)